Source: These 25 Republicans – all white men – just voted to ban abortion in Alabama | US news | The Guardian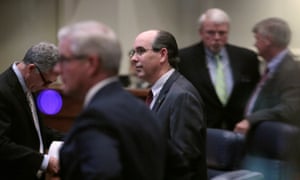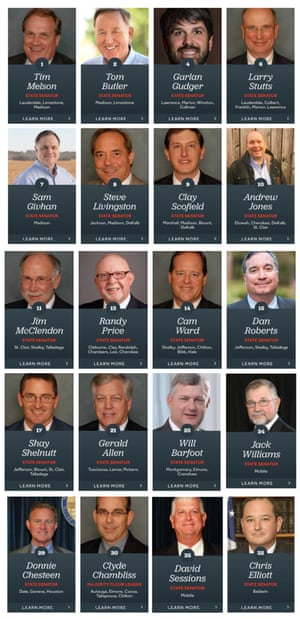 Of the 27 Republicans, all white men, that dominate the 35-seat Alabama senate, 25 voted to pass the bill late on Tuesday.
This is what the Republican leadership group in the senate looks like, as presented on their caucus's website.
There are only four women in the Alabama senate, who are among the eight-strong Democratic party minority in the upper chamber of the state legislature.
Two Republicans did not vote.
The legislation makes abortion a crime at any stage of pregnancy, with the only exception for a serious threat to the health of the woman.
Seven states have enacted a ban on all or most abortions
Alabama
Pending governor sign-off